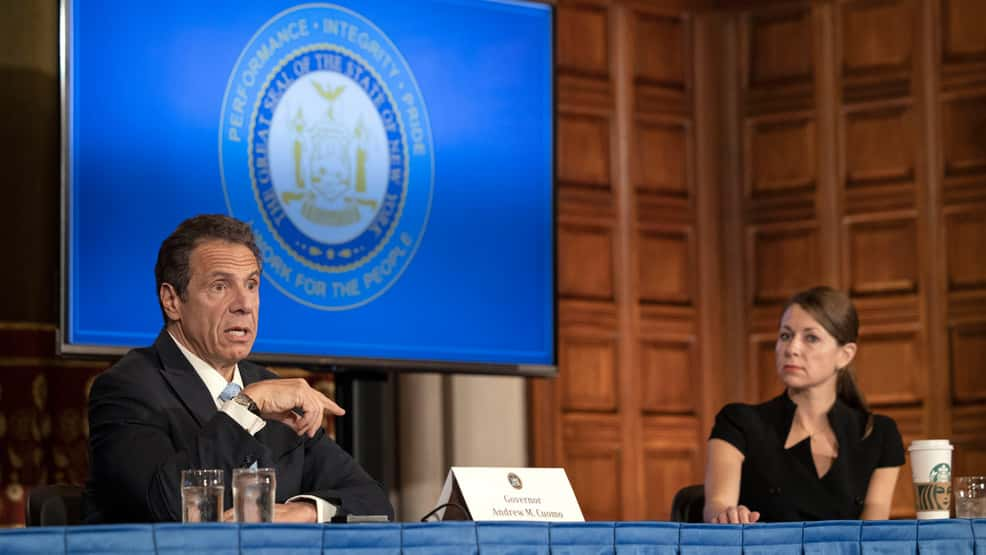 Gov. Andrew Cuomo is delivering his daily COVID-19 briefing from New York City Thursday.
The governor says hospitalizations, net change in hospitalizations, intubations and new COVID-19 cases continue to trend downward. Cuomo said there were 246 cases in the past 24 hours in the state; that is the lowest total of new cases, he said, since March 20.
There were 105 deaths in New York in the past 24 hours. Meanwhile, the number of cases of an inflammatory condition targeting young people with believed ties to COVID-19 has grown to 157.
The state says it hopes to learn more about this condition as it looks toward the fall and the 2020-2021 school year. At this point, the governor says it's still to early to tell whether there will be in-person classes in the fall, however the state plans to issue guidelines in June for schools, colleges and universities to start planning for the coming school year.
Schools and colleges will be asked to submit their plans to the state in July.
Cuomo said summer school classes would be carried out through distant learning; there will be no in-person summer classes.
— 13 WHAM