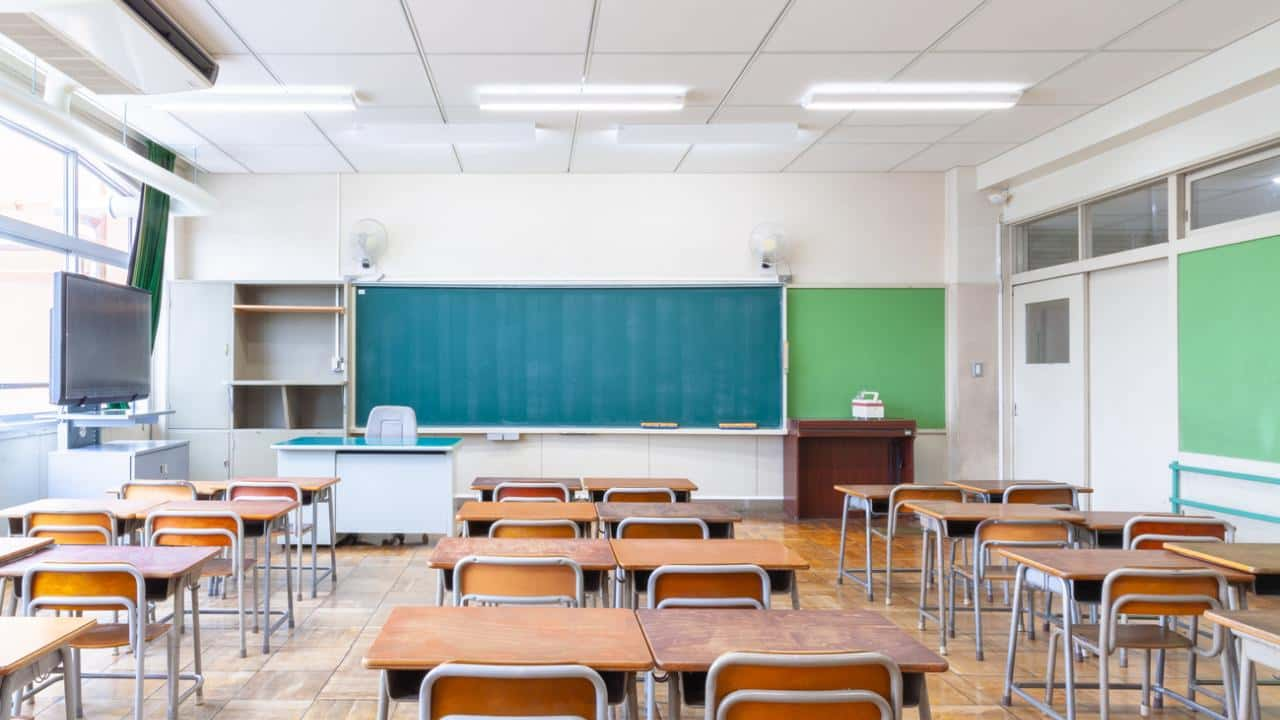 New guidelines released by the CDC to help reopen schools are stirring concern from local students and teachers, who say the recommended rules cause more questions rather than provide answers.
High school freshmen Lyla Delvecchio and Kaitlin Black say as much as they miss learning in the classroom, they are worried about what school may look like once in-person classes are back in session.
"I'll be excited if I can go back to school in the fall but I would definitely be a lot less excited if I had to follow all of those guidelines," says Delvecchio.
The new recommendations include maintaining six feet distance between desks and on the buses, students eating pre-packageded lunches in classrooms instead of cafeterias, and cancellation of school trips and extracurricular activities.
"I feel like extracurricular activities are what make people want to go to school and makes school exciting," says Black.
The CDC is also recommending masks to be worn by teachers and students at all times, which Spencerport teacher Kim McLean says could make teaching even tougher.
"My biggest scare is there are a lot of students that lip read, whether they are hard of hearing or… I teach math so some words are hard to say. With vocabulary, sometimes you just want to see how somebody says it, just like you would learn Spanish or French, so that would be tough," said McLean.
The guidelines also recommend keeping groups of students with the same teachers as much as possible, which Mclean says could create more issues when it comes to schedules.
"Overall, it would be really hard to find 20 students all needing the same schedules with the same teacher. So I think that would be an absolute nightmare," said McLean.
Fairport Central School District Superintendent Brett Provenzano says the CDC list is a good start but says he will focus on what's best for the district.
"It's a nice framework. It gives us something to work with," he said. " Relative to what is happening to Monroe County, in our region, [we are] working closely with the Monroe County Department of Health as we have been doing. We can create a program that is conducive to what is going on in our particular region."
Delvecchio says she hopes the guidelines, if implemented, are only temporary.
"They make sense. I see why you would have to do that and how it could prevent the spread, but also that would make school a lot worse for students and I feel like it's unrealistic, especially if it's for a long period of time. Maybe if it's at the beginning of the year, but if it's going to be like that for a long period of time, that's just awful," said Delvecchio.
Provenzano says he is waiting for state and county guidelines before making any final decisions on a reopening plan.
Gov. Andrew Cuomo announced Thursday that summer classes will be online only and no decision has been made on the fall semester.
— 13 WHAM