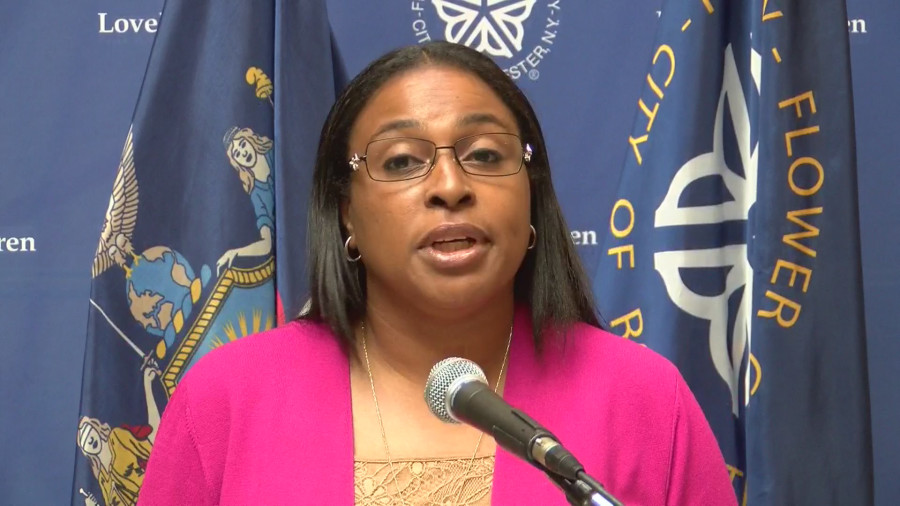 ROCHESTER, N.Y. (WROC) — Rochester Mayor Lovely Warren announced Monday an internal review of the Daniel Prude death investigation, the end of the police chief's tenure, and the suspension of high-ranking city employees.
The mayor said that Police Chief La'Ron Singletary's last day in the position is Monday. Last week Singletary announced his retirement, along with several other senior members of the Rochester Police Department command staff. Singletary's last day was supposed to be September 29.
City officials later clarified that Deputy Chief Mark Simmons would become Acting Chief of Police for the next 30 days. With RPD's command-staff shake-up last week, it was announced that Simmons would return to the previously held rank of lieutenant.
The mayor also said during a briefing with City Council last week that she would seek an interim chief to hold the position until June 2021.
Mayor Warren also announced that City of Rochester Communications Director Justin Roj has been suspended without pay. The mayor added that Tim Curtin, City's Corporation Counsel, is also suspended without pay. The mayor said Roj and Curtin were suspended for "failure to act, inform, and follow policy and procedures."
The Office of Public Integrity has been instructed to initiate a thorough investigation to see if any city employees, including Mayor Warren, violated policies over the handling of Prude's death and his civil rights.
Mayor Warren's Monday press conference