Sierra Monae'
Sunday -- 03:00 PM - 07:00 PM
Saturday -- 03:00 PM - 07:00 PM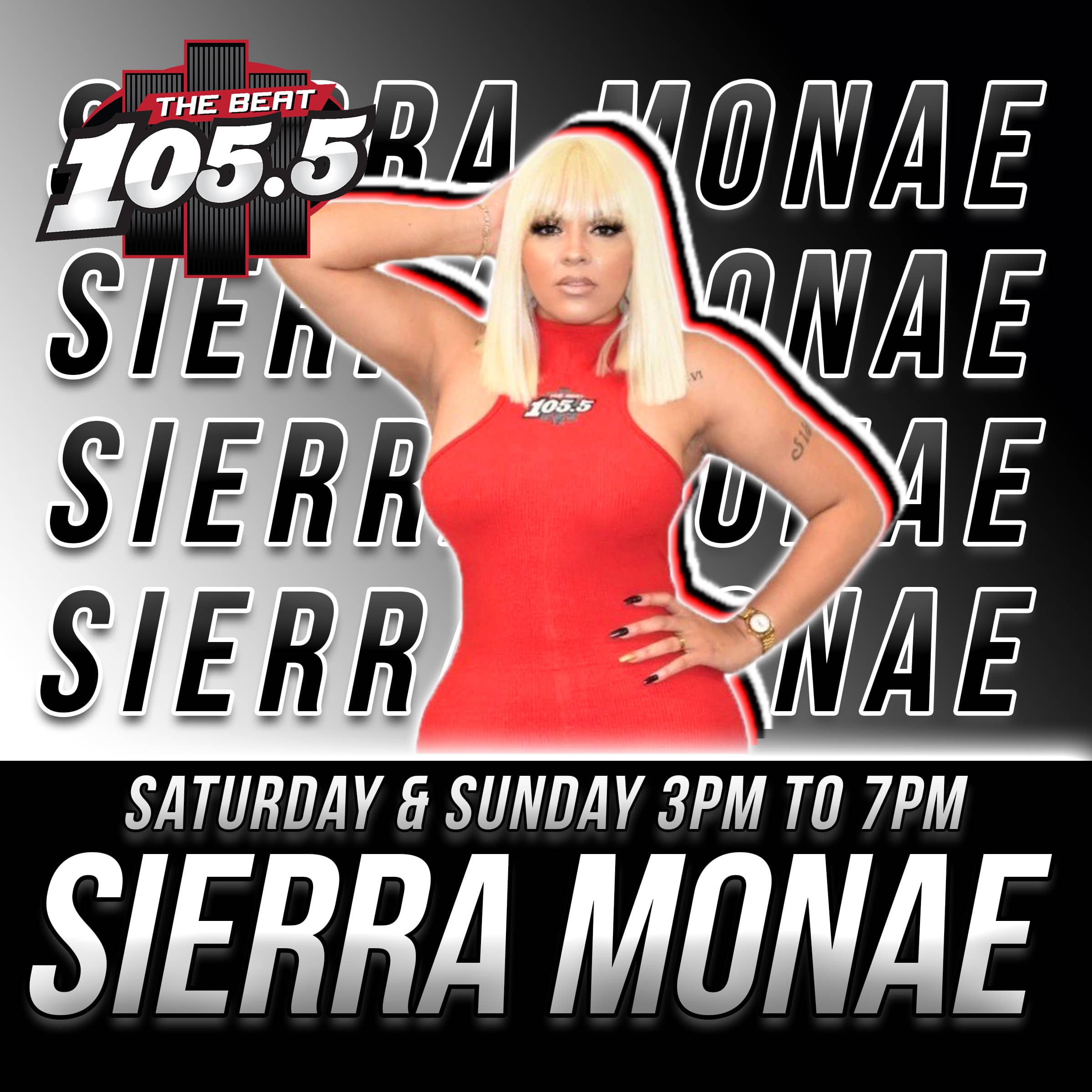 Sierra Monaé, a Rochester native, is one of the hottest radio personalities in upstate NY that's heating up the airwaves. What seemed like an overnight success was always history in the making for Miss Monaé.
Sierra's profound love for music came early on but was nurtured at the School Of The Arts where she majored in Vocal Music.
During her career as a runway model and Flight Attendant, she's had the luxury to travel the world and be exposed to the latest trends, the hottest night clubs, all genres of Music, a variety of Recording Artist, DJ's, and Radio formats. It was over this period of time when she realized being a Radio Personality was her destiny.
Sierra has had the pleasure of hosting events for several platinum recording artist such as Future, Juicy J, Meek Mill, Yo Gotti, Fetty Wap, Rico Love, Kevin Gates, Uncle Luke, Jhene Aiko, Total, Dmx, The Lox, and Rick Ross just to name a few. She is one of the first female host in Rochester to host at the Blue Cross Arena and the only female host to do it for a national tour twice. She's also won several awards including a Roc Award for Best Female Host before handing over the reigns to other up and coming host in Rochester. Sierra has stepped onto the Radio scene and has since been deemed "The Voice of the City", by her audience. As the host of UpNext, a radio segment that supports local artist, Sierra developed a much-needed platform where local artist can submit music showcasing their latest music. Using her innovative ways, Sierra not only caters to her audience over the airwaves but let's her listeners also be her viewers, taking her talents beyond the mic and into her live news feeds on social media. She'll  have you jammin' and laughing!
Sierra also enjoys giving back to the community in which she grew up by volunteering her time and speaking at different high schools & local organizations. She's also hosted several charitable benefits like the Fashion Under The Stars Benefit for Worth More Nation, a pageant for foster children.
Sierra continues to be a shooting star setting goals with her number one fan in mind, her son.
There's more to come from Sierra Monaé so stay tuned.
With so much flavor and style mixed together & with all that she brings to the table you have the "Perfect verse over a tight beat " – Brown Sugar