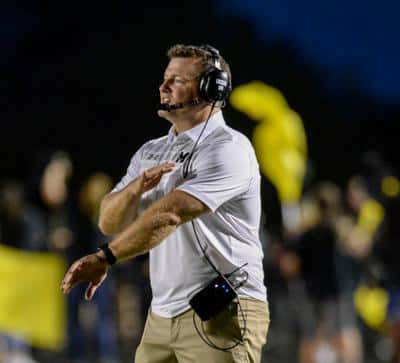 The fate of McGregor ISD's head football coach and athletic director Judd Thrash, now on paid leave pending an investigation, could be decided at a school board meeting Thursday.
The McGregor ISD board is posted to take action on an investigative report into Thrash and undisclosed "issues" within the athletic department.
The meeting starts at 7 p.m. in the boardroom of the McGregor ISD administration building, 525 Bluebonnet Parkway.
The board is posted to "deliberate the appointment, employment, evaluation, duties, discipline, or dismissal of employees," followed by "consideration of Athletic Director's employment and possible vote related to same."
The board on Jan. 17 deliberated two hours behind closed doors before placing Thrash on paid leave and directing the school district's legal counsel to investigate the athletics department.
Thrash joined the McGregor ISD staff in March 2017 and has a two-year record of 10-11, including a playoff berth in his first season of 2017.
— WACOTRIB