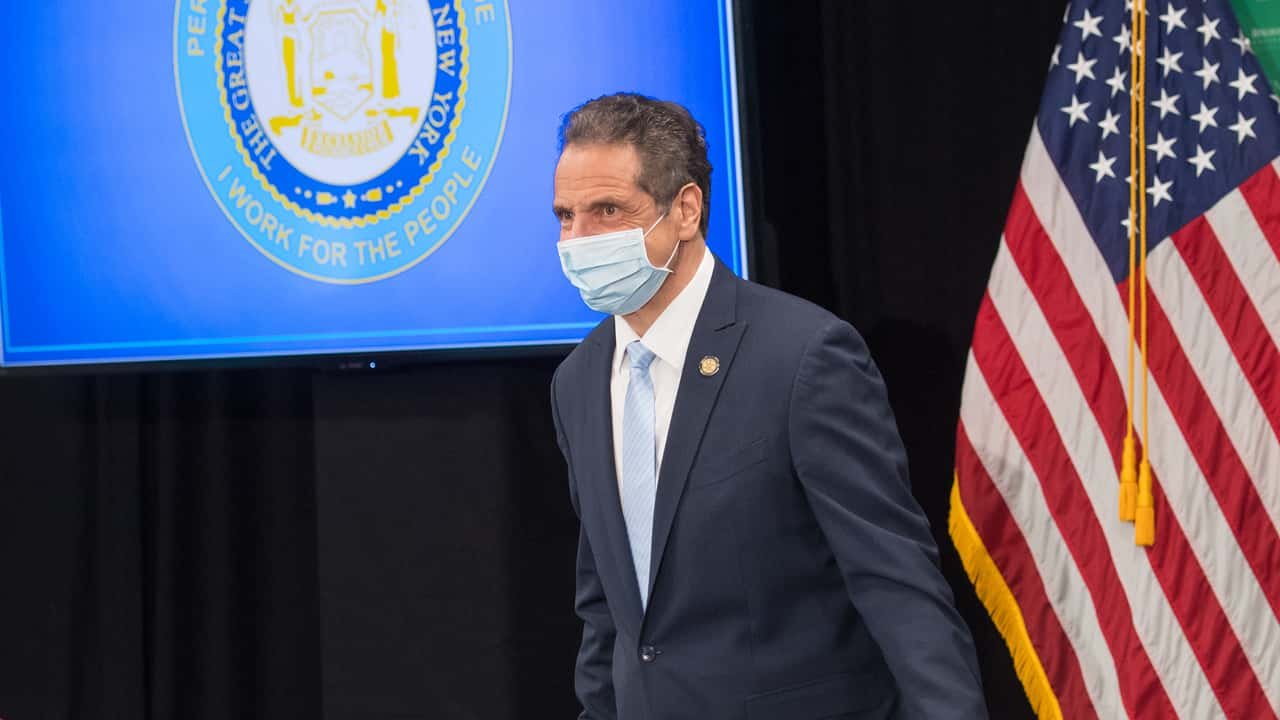 NEW YORK N.Y. — Gov. Andrew Cuomo says the state will be taking a closer look at indoor dining rules in New York City amid concerns about the spread of the COVID-19 virus in other states.
This, as the governor discussed new orders for malls in the state, while expressing concerns about the rise in virus rates in other parts of the country.
Two potential issues in New York City
Sunday, New York conducted more than 46,000 COVID-19 tests, with an infection rate of 0.8%. There were eight deaths in the past 24 hours.
Cuomo said that is a far cry from the figures New York saw just weeks ago, as citizens, local governments and others continue to take steps to help prevent the spread of the virus.
While the governor said the vast majority of citizens continue to wear masks, he says there have been recent issues in the New York City region regarding a lack of social distancing at bars and related businesses.
As the region looks to enter phase three next week, the governor said he is concerned about these incidents of social distancing not being followed. He called on local governments to step up enforcement.
The other issue Cuomo expressed concern about Monday, however, comes from outside the state. Because New York often acts as a hub for travelers amid their journeys, Cuomo is concerned about spikes in cases from outside states, and the potential for individuals from these states bringing the virus with them.
"We don't want to climb this mountain again"
COVID-19 rates are increasing in 32 states. Monday, Cuomo criticized the federal response to the virus and called on the White House to take action.
Cuomo recently announced, along with the governors of Connecticut and New Jersey, that travelers from high-COVID states will be required to quarantine for two weeks.
He called on President Trump to enact an executive order requiring all Americans to wear masks – and then to start wearing a mask himself.
"How we're at this point as a nation, and we still haven't done the simple, easy, minimal step of saying you must wear a mask when you're in public," said Cuomo. "And the president doesn't have to pass a piece of legislation, doesn't have to call the Congress. Just sign an executive order saying, 'Wear a mask'. We did it two months ago in this state…let the president have the same sense and do that as an executive order."
Cuomo criticized the federal government's response on testing, saying only 41 testing sites had been set up by the feds across the country – compared to 750 in New York.
The governor also criticized the White House for what he said was pressuring states to reopen as soon as possible,
"They have been advocating from day one, reopen the economy, reopen the economy," he said, "and now we see the results."
On Monday morning, calling into NY1, Gov. Cuomo said, "I would not want to roll back anything we've done. I want to continue to move forward, but we may move forward with caution."
Complications for indoor restaurants & new regulations for malls
New York is looking into potential spread-related issues in other states related to air conditioning and indoor dining.
Cuomo said indoor dining has proved problematic in other states, – while outdoor dining has not yet seen any prevalent issues.
The governor said the state will be reviewing data and meeting with key stakeholders in New York City regarding the risks and rewards of indoor dining this week. He said a final decision will be made Wednesday.
Meanwhile, the governor announced Monday that malls will be required to use specialized air filters for their air conditioning systems to help prevent the spread of the virus.
These HEPA filters, the governor said, are able to filter out the virus' particles. He is recommending all businesses in the state consider installing these features but, again, malls will be required to use them.
"The mountain New Yorkers climbed"
Gov. Cuomo introduced a visual aid to demonstrate the "mountain" New Yorkers climbed in the fight against COVID-19. The Styrofoam model mirrored the curve the virus rode in the state, from increasing cases to the gradual decline.
The governor said it should act as a reminder to New Yorkers about what they went through – and do not want to go through again.
"We don't want to climb this mountain again," Cuomo said, "and that's why the phased reopening, staying smart, staying disciplined – and that's why the spread across the country, if that spread comes to NY, we could have to do this all over again."
"Doing this once in life was enough," he added. "We don't need to climb another mountain."
The governor announced Monday that Western New York, which covers the Buffalo region, is expected to enter phase four of reopening Tuesday. He also announced a special detail by the State Police to crack down on illegal fireworks being brought into New York from Pennsylvania. Local governments will also be receiving state resources to help prevent the use of illegal fireworks.
— 13 WHAM