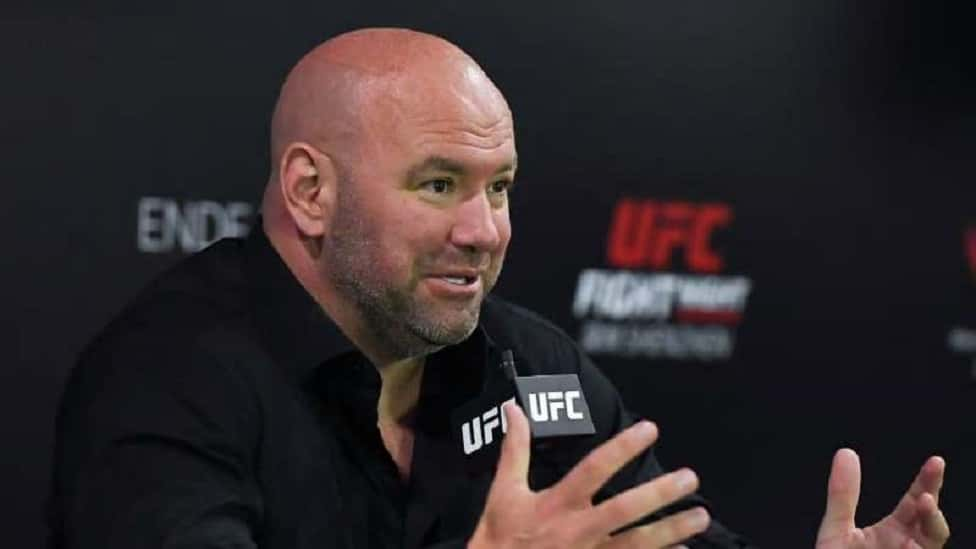 Dana White and the UFC may have already set their sights on the next fight card they will try to promote. Unsurprisingly, it is their next scheduled pay-per-view, UFC 250 on May 9th. Brent Okamoto floated the date on Get Up this morning.
"May 9th … it's optimistic, but it's feasible."@bokamotoESPN on a possible return for UFC. pic.twitter.com/agRZ2n2tb1

— Get Up (@GetUpESPN) April 10, 2020
The fight was scheduled to take place in Sao Paolo, Brazil, but with most of the world shutting down for COVID-19, if it does take place, it will have to happen on the secretive Fight Island where Dana White is currently building an "infrastructure."
White insisted on going forward with the UFC's schedule as scheduled, coronavirus be damned, until someone very high up at Disney stepped in and told him, "no." This is no small feat. It's also nice to know there's an actual adult in the room at the sport's broadcast partner because the last few weeks have proved their isn't at the UFC.
If anything, this has made the stakes even higher for White. He's about to pour a whole lot of money into some secret island so that he can host fights that only the most hardcore, uncaring mixed martial arts fans are asking for. It is the exact kind of defiant, pointless gesture White has been known for all these years.
Now he has to make sure he does enough for ESPN to agree to carry the card. ESPN appears to have taken the side of public safety. If White can't secure a real commission to oversee the event and/or he can't get legitimate health professionals on board with wasting resources in the middle of a global pandemic, then his broadcast partner is going to shut it down. That's what happened in April. That's what is going to happen in May.
White is fighting a fight that he can't win alone. Until the world starts to come out of this dark period, it's going to be incredibly difficult to justify any sport returning with any semblance of how things looked in 2019. The first sport back probably won't be the one that has doctors in the field of play during regular, scheduled intervals during contests.
— TBL